​
Mindfulness-based Stressed Reduction(MBSR) is specifically designed to promote healthy ways to cope with 'Stress & Pain.' Learning how the body handles stress Neurologically: Becoming familiar with the workings of the Mind, noticing triggers & habitual behaviours. Mindfulness 'reminds, revitalizes & reconnects' us to the latent power of our inner resources.
In these ever changing times... wherever we are, digital platforms can help us to connect, reach out,

to share support & to look out for each other as best we can. More than ever, it is so important to boost our 'Well-Being & Relieve Stress!' So, I've uploaded below the 8wk MBSR Handbook & Resources as delivered by myself in Luísne Well-Being Centre.

I hope it awakens interest & brings benefit as you explore your unique & uncharted Inner landscape... Although, we may remain physically apart, together sharing what we can creates a sense of hope & new connections.

Wishing you the best of health & well-being.

"Tóg seans é - Bí Cróga" (www.oneaday.ie/)
General Mindful Practices for you to enjoy. For Specific Mindfulness Based Stress Reduction (MBSR) Meditations please scroll down.
​A Short 15 mins Guided Outdoor Body Scan (soundcloud.com/user-83990243/short-outdoor-body-scan)

- Given the reality of Social Distancing - Revitalizing Well-Being & Reducing Stress is incredibly important. NATURE does what it does best- Reminds us that although we are 2 meters apart we are forever connected!

17 mins Mountain Meditation
(soundcloud.com/user-83990243/mountain-music-meditation-njm).

An inspiring practice & visualization in times of Change, So particularly potent in this time of Worldwide Pandemic. We will get there together as we are all part of Nature, All connected and yet unique in character. Replenish & recharge....

Bereavement, Loss & Grief:


Cultivating Resiliency during intense periods of bereavement, loss & grief are the bedrocks of my Mindfulness explorations. If you too have experienced these moments please feel free to visit my dedicated site to bereavement ~

thewidowedword.wordpress.com/
​

MBSR is a Tailored made 8 wk course- It is best engaged with by an accredited Mindfulness Based Practitioner & Teacher. However, these Covid times require a creative response- So Virtual it is!

15 mins Capturing-the-Sun
​ (soundcloud.com/user-83990243/capturing-the-sun)-

This is a wonderful 15 mins visualization- We all need that moment to just soak up energy when we are feeling depleted or low. At times like this or when like myself you live in a country where vitamin D & Sunshine is in short supply! Tapping into memories & imagination can help re-energize your zest!​

30 mins Gentle Floor Yoga Movement 2​soundcloud.com/user-83990243/gentle-floor-yoga-part-2

Replenish & restore balance with some Gentle Floor Yoga Life itself is the real yoga practice- every way in which you carry your body is a yoga posture, if its held in Awareness..'.JKZ.​

​The Above Meditations are Mindful practices rather than the MBSR longer vocal only Meditations below -I've uploaded them freely for your use- when & however you wish! So, please explore.. until once again we can meet in person.
Covid 19 - Free Online 8 Week Mindfulness Based Stress Reduction Course Handbook
* LONGER MBSR AUDIO: Please be aware Soundcloud uses continuous play only! So, just press PAUSE after each meditation*

For some music can lessen the experience and so I always like to offer both options~ these are the short Mindfulness Practices-
Not (MBSR)
~
Audio without music background.
17 mins Sound & thoughts Meditation Attune to Sound rather than gathering the racing mind with the anchor of the Breath: Sound too
can help ground ourselves when we feel off balance. (
​​
soundcloud.com/user-83990243/short-sounds-thoughts- meditation
) 14 mins Breath & Body Meditation:

The Breath- A Gateway to reconnect when the mind is racing & you feel off balance
undcloud.com/user 83990243/breath-body-14-mins
)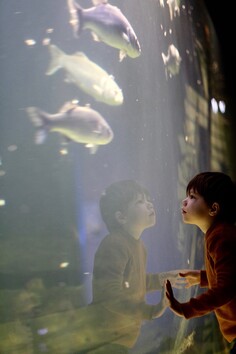 ​Love After Love

The time will come when, with elation,
you will greet yourself
arriving at your own door, in your own mirror,
and each will smile at the other's welcome,
And say, sit here. Eat.
You will love again the stranger who was yourself.
Give wine. Give bread.
Give back your heart to itself,
to the stranger who has loved you all your life,
whom you ignored for another, who knows you by heart.
Take down the love letters from the bookshelf,
the photographs, the desperate notes,
Peel your own image from the mirror.
Sit. Feast on your life. - (Derek Walcott, Sea Grapes 1976).